Mobile Big Data Solutions for a Better Future Report
Mobile Big Data Solutions for a Better Future Report
This report explores how mobile big data could be used to create widespread social impact in line with the SDGs.
This report, and the accompanying infographic, illustrate ways in which governments and development agencies could deliver impact by harnessing the power of mobile big data to improve how they design, implement and monitor public projects. The report was released shortly before the Covid-19 pandemic. This global crisis has generated increased awareness of how mobile big data can be leveraged for social good, especially with respect to infectious disease. The Covid-19 pandemic has been a catalyst for governments, agencies and operators to work together to invest in and leverage mobile data-powered solutions in innovative ways and to drastically improve the effectiveness and efficiency of their response, decision making and planning.

The use cases in the report extend beyond pandemic and crisis-related solutions, however, when read in combination with "Utilising mobile big data and AI to benefit society", they show the immense, and largely unrealised, potential of MBD. The key findings of the report are presented as a series of potential impact statements. They represent projections of social impact that could be achieved if promising mobile big data applications were to be scaled globally, in a sustainable way.
.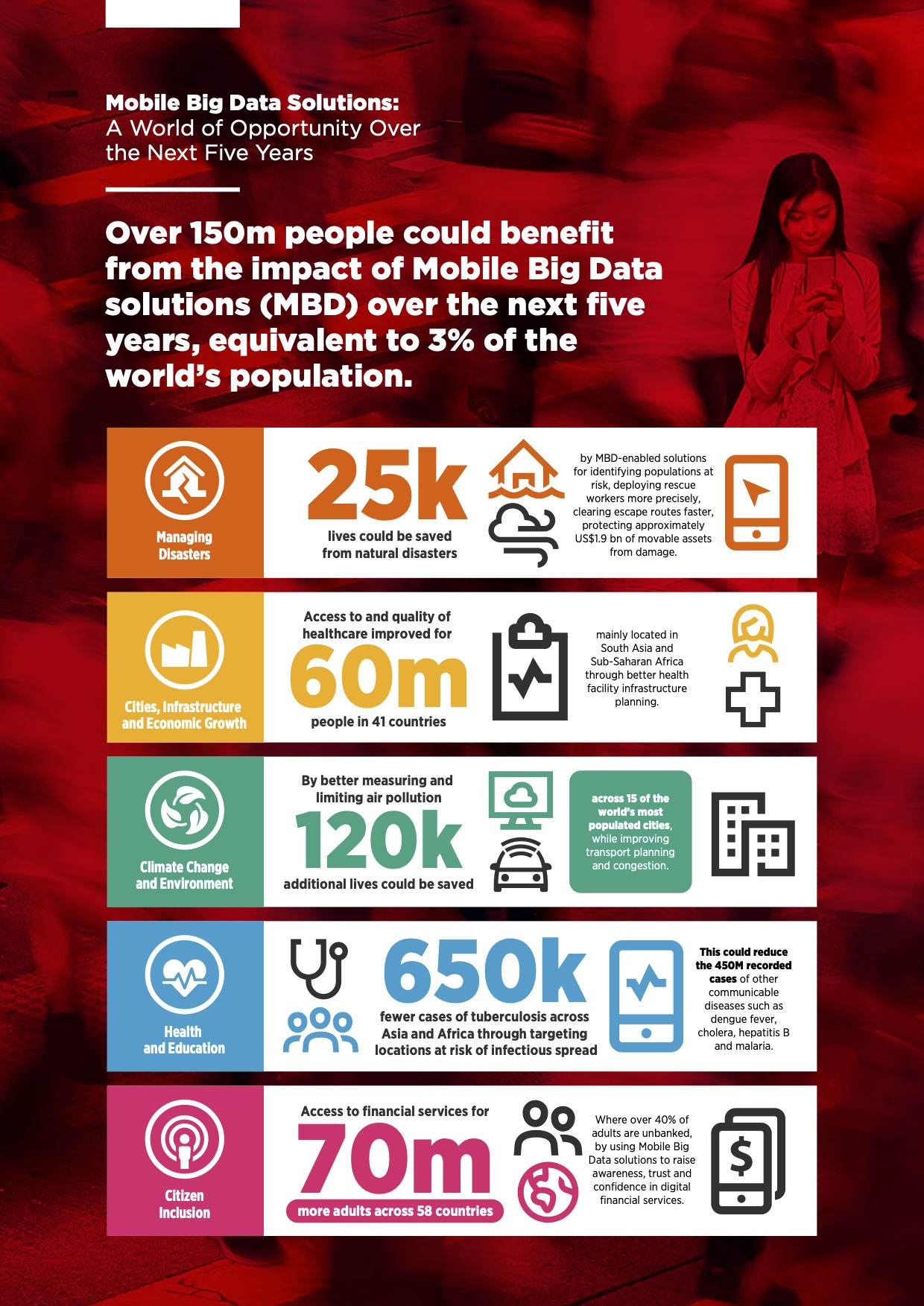 Resources